Inpatient and outpatient treatment programs represent two distinct approaches to mental and behavioral health care. While the surface level difference is clear — whether the client is in a residential setting or not — there are various distinctions between these types of treatment programs.
In this blog, we will define inpatient treatment and share three differences between inpatient and outpatient treatment programs. The main distinctions between these types of programs are the:
Therapy setting

Intensity of care

Duration of stay
What is
Inpatient Treatment?
In behavioral healthcare, residential or inpatient treatment is an environment where live-in, around-the-clock mental health support, treatment, and medication administration is offered. Clients are admitted to inpatient treatment centers for specified lengths of time for individualized and concentrated treatment. During their stays, clients will receive highly personalized treatment plans and therapy, helping them effectively address and overcome their mental health challenges. This structured and immersive approach allows clients to receive specialized care and attention on their journeys to recovery.
Residential Treatment
Settings
Clients begin residential treatment by checking in to a residential treatment center, where they will remain until treatment is complete. They are assigned a bedroom, and often roommates, to create a supportive and therapeutic community atmosphere. Whether a client needs outpatient or inpatient care often depends on the type of care required to provide the best treatment. This assessment ensures that they are placed in the most suitable care setting, one that aligns with the complexity and severity of their diagnosis, to create the best possible treatment outcomes.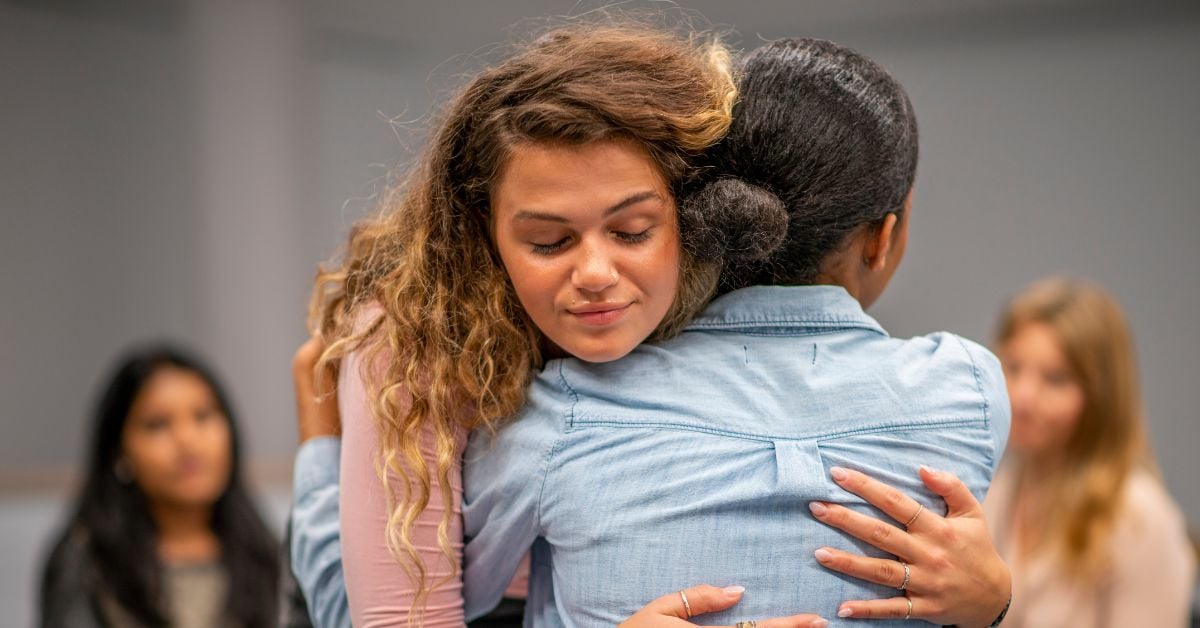 Intensity of
Inpatient Treatment
Inpatient treatment is often chosen for clients with behavioral health needs which require intensive care and 24-hour monitoring, whereas intensive outpatient (IOP) treatment might look like 3-hour therapy sessions a few days per week. In an inpatient treatment setting, clients can expect to follow a daily schedule of individual, group, and family therapy sessions, meals, and breaks for rest or recreation. The level of therapy required per week depends on the diagnosis, insurance coverage, and residential treatment center policies. Some clients may spend a few hours per day in therapy, while others may have four or more hours of treatment per day.
Duration of Stay
There is no set standard for how long a client may remain in treatment, whether it is inpatient or outpatient. Clients within inpatient treatment programs may stay for days, weeks, or even months, depending on the severity of their diagnoses. Intensive outpatient programs can vary from 2 hours of therapy 2-3 times a week to longer treatments several times a week. The durations of both types of treatment may be shortened or extended based on individual client progress and needs.
How Exym EHR Software Supports
Inpatient Treatment
"We chose Exym because of its reputation for stability in performance. Residential care is a high-stress environment, and we did not want to add to that stress with an electronic health record that was frequently down or unreliable. We have been pleased with the dependability of Exym. This has allowed us to put the focus on the youth we serve."
- David Palmer, Boys Republic
Exym is a comprehensive EHR software solution designed specifically for behavioral health agencies. Trusted for 20+ years, our intuitive and customizable software empowers providers to improve client outcomes, manage revenue cycles, and increase agency efficiency. Exym allows you to spend more time on what matters most- the clients in your care.
Exym's secure case management system helps track clients' past stays, mental health history, medication management, and treatment progress. We also provide county-specific billing and customizable rate matrices, so billing is no longer a headache.
To learn more about Exym features built specifically for inpatient treatment providers, visit our Residential Providers page or book a demo with an expert.