Behavioral health support services in schools spend countless hours managing, locating, and filing paper charts. While interns provide some relief in terms of workload, they need to be properly trained and supervised. These circumstances negatively impact productivity and result in errors, burnout, and, worst of all, inhibit the capacity and level of care provided to students.
Customers, such as Upland Unified School District, regularly provide feedback about how Exym, a streamlined, secure record-keeping solution, simplifies documentation. This has had a profound impact on UUSD, as they have been able to increase the capacity of care. Leah Hamamoto, the Behavioral Health Program Manager at the Upland Unified School District Counseling Center, is a valued Exym customer and kindly shared her experience. In addition to UUSD's team of therapists, Counseling Center interns and site associates staff their department. These mental health professionals provide short-term therapy services for UUSD students in group or individual settings.
Previously, Upland Unified School District limited its capacity for care and productivity while relying on paper-based documentation and charting. It was unsustainable for their schools to maintain. Onboarding EHR software allowed for speedier documentation, enabled better management and coaching of interns, and provided easy note approval to boost efficiency and create better outcomes.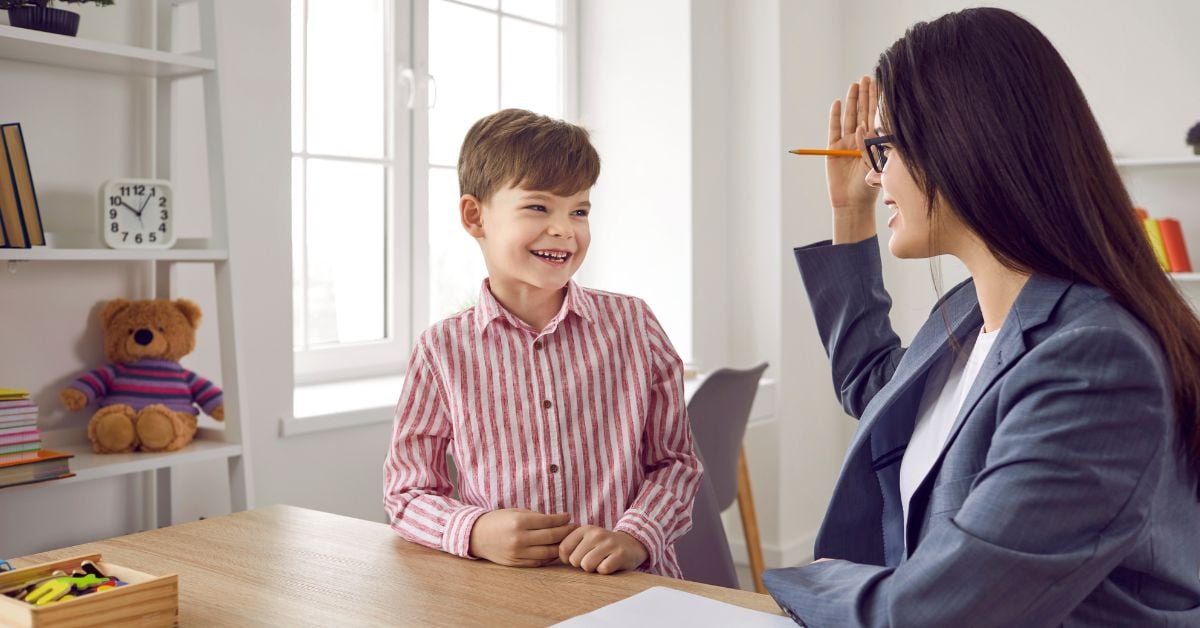 Exym Software for Schools Streamlines School Counselor Workflows
"Prior to using Exym," Leah shares, "our department has primarily completed all charting and documentation using paper charts." This hindered the productivity of Upland Unified School District's processes and limited their capacity for care.
With student behavioral health counseling, paper-based record-keeping is cumbersome. Some steps might include retrieving the paper chart from the administration, taking handwritten assessment notes, drawing up a treatment plan, typing and printing notes, and adding them to the student's paper chart. If note approval is required, the clinician places the file on the supervisor's desk. When the student returns, the file is retrieved, and the counselor repeats the process of taking notes, printing, filing, and passing along.
If this sounds familiar, there are better methods that improve productivity, eliminate the risk of errors, and result in better outcomes for students.
Imagine Dr. Jones is a school counselor meeting with a new student, Joe, to begin counseling. Her Exym workflow is as follows:
1. Dr. Jones opens Exym to find Joe's demographic, behavioral health history, and intake information.
2. She meets with Joe and takes handwritten notes to collect information.
3. She enters notes into Exym and creates a treatment plan for Joe, including counseling goals. Dr. Jones generates configurable forms to capture Joe's information easily and uniformly. The system automatically associates the form with a specific database, eliminating the need for printing or file retrieval.
If additional information is needed to complete the form, Dr. Jones adds it to the student's chart for later completion or assigns it to another user. If approval is required, Exym securely forwards it to a supervisor. The form remains visible as "outstanding" on the counselor's homepage until marked complete.
"Exym has increased our capacity, streamlined our process, and helped us create a new system that can be used for future years."
-Leah Hamamoto, Behavioral Health Program Manager, Upland Unified School District Counseling Center

Exym
Behavioral Health Counseling
Software Improves Intern Management and Output
Behavioral health counseling interns can quickly learn Exym software for schools, allowing them to jump into a secure, well-oiled machine and remain focused on students' treatment and outcomes. Supervisors can also set reminders to guide interns through various steps to reduce the mental load of keeping up with systems.
Supervisors gain peace of mind from Exym's configurable permissions, ensuring interns access only the necessary information to complete their tasks. Additionally, managers can utilize our Analytics module to track overdue note counts, caseloads, minutes needed for weekly productivity, and other data to demonstrate productivity and effectiveness.
"Our Counseling Center interns and site associates have continued to speak about the ease of use, getting electronic signatures, and other features that have simplified their charting process."
-Leah Hamamoto, Behavioral Health Program Manager, Upland Unified School District Counseling Center
Creating Excellence with Exym Software for Schools
Upland Unified School District carries out its mission of Creating Excellence through its commitment to provide treatment and support for students with behavioral health needs. Exym's user-friendly behavioral health EHR software for schools has reduced the lift in maintaining efficient processes for UUSD.
By replacing outdated paper-based documentation with a streamlined, secure record-keeping solution, Exym enabled UUSD counselors, Counseling Center interns, supervisors, and site associates to focus more on their students and less on administrative tasks. Exym also makes intern management smoother and more efficient, ensuring every team member contributes effectively to the student's well-being. The Exym team loves hearing feedback and is grateful to be able to call these incredible schools our customers.
To learn more about how Exym mental health software improves outcomes and workflows for school social workers and other school support services, visit our Schools page.
About Exym
Exym is a comprehensive EHR software solution designed specifically for behavioral health agencies. Trusted for 20+ years, our intuitive and customizable software empowers providers to improve client outcomes, manage revenue cycles, and increase agency efficiency. Exym allows you to spend more time on what matters most- the clients in your care.