At Exym, the industry-leading behavioral health EHR software platform, we pride ourselves on being part of the KCare family of brands. KCare aims to simplify the management of the complex processes behind foster care, social work, and behavioral health through powerful, industry-leading case management solutions. We at Exym also care deeply about fundamentally improving publicly funded mental health services by giving our customers the freedom to focus on care. At all times we keep humanity, respect, and service at our core.
Our team of former clinicians, social workers, and foster parents genuinely care about our customers and their clients. As one of our core values is We Care, we do our best to show just how much we care about our customers and the communities they serve through our mission-driven values and work.

We are thrilled to announce that Exym, our parent company, KCare, and their other platforms, extendedReach, Stabilify, and Solutions7, have been officially certified as a B Corporation. Our priority is to operate for the good of the population, the environment, and the many generations to come.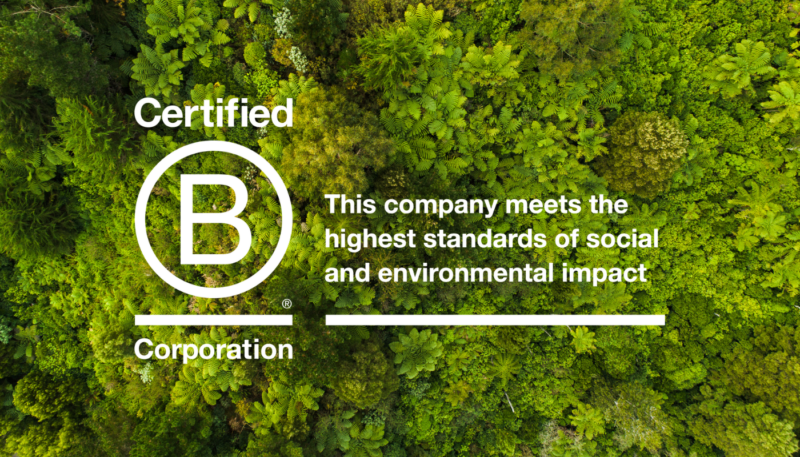 What is a B Corp?
B Corp Certification demonstrates a high standard of transparency, a positive environment and social impact, and a commitment to ethical practices and performance. Exym is dedicated to maintaining B Corp status by carrying out our mission to help agencies in social work and behavioral health improve their outcomes as well as the families they serve. We willingly take on the responsibility of supporting the needs of our community with a commitment to maintaining business practices that are beneficial for them. Exym joins the ranks of other reputable companies known for their ethical practices, including our investor, Alpine, and our sister companies, Foothold Technology and Link2Feed.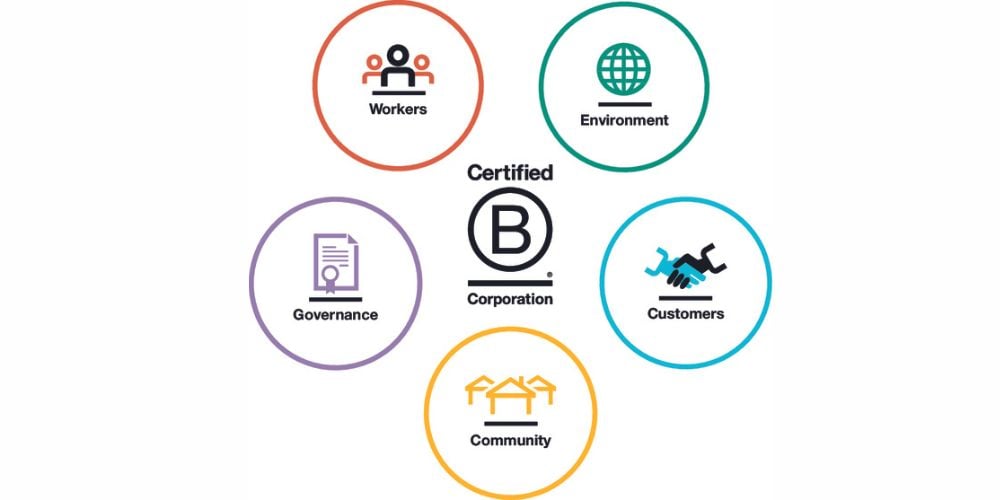 The B Corp Certification is a 3-step assessment and verification process that took over a year to complete. The steps include:
• Legal Requirement, in which KCare amended our Articles of Incorporation to include a purpose statement in order to protect our mission and remain legally accountable to all of our stakeholders.
• B Impact Assessment, which is a rigorous assessment of our company's impact on our employees, customers, community, and environment.
• Verification, in which the B Corp team performed an audit of the information provided during the B Impact Assessment.
While the process was lengthy, it helped us to differentiate our business, define what we are doing well, and identify where there is room to grow.
How do Exym and KCare demonstrate B Corp Values?
Mission Dedicated
Above all, we are committed to carrying out our mission to empower social service agencies through our software to provide transformative care and improve outcomes for the communities they serve. Exym EHR software improves and automates the complex processes of child welfare and behavioral health, allowing customers to work more efficiently and effectively.
Unrivaled Customer Service
KCare has spent the last 25+ years setting and maintaining a standard of world-class customer support. At Exym we understand that the more value customers are able to get from our product, the better the outcomes will be for their clients, and that's what matters most. We have full transparency on customer satisfaction and often request feedback in the form of customer surveys and quarterly reviews.
Employee Care is Prioritized
100% of our employees are being paid a living wage, and KCare offers significant benefits, paid time off, paid volunteer time, and wellness programs to show our care and support for the team. From January 2022 to January 2023, KCare promoted 30% of employees, which is significantly higher than the 8.9% annual average.
Philanthropy Efforts
KCare donates 1% of their earnings each year to amazing organizations, such as Now I Am Known, Pride Center West Texas, CASA of Travis County, and more. All employees within KCare, including Exym employees, receive paid time off to volunteer with an organization of their choosing. Additionally, we provide affordable service plans to qualified underserved groups.
Security & Compliance
Our company has excellent security practices, including regular internal and external audits. Our software and company operations are fully HIPAA-compliant, and we provide security education for our employees and customers.
Diversity, Equity, and Inclusion
Diversity is always top of mind, and KCare and Exym are committed to our DEI (Diversity, Equity, and Inclusion) initiatives in hiring and recruiting processes. 50% of KCare's managers and 50% of their board identify as women, and we continue to work diligently to attract diverse talent.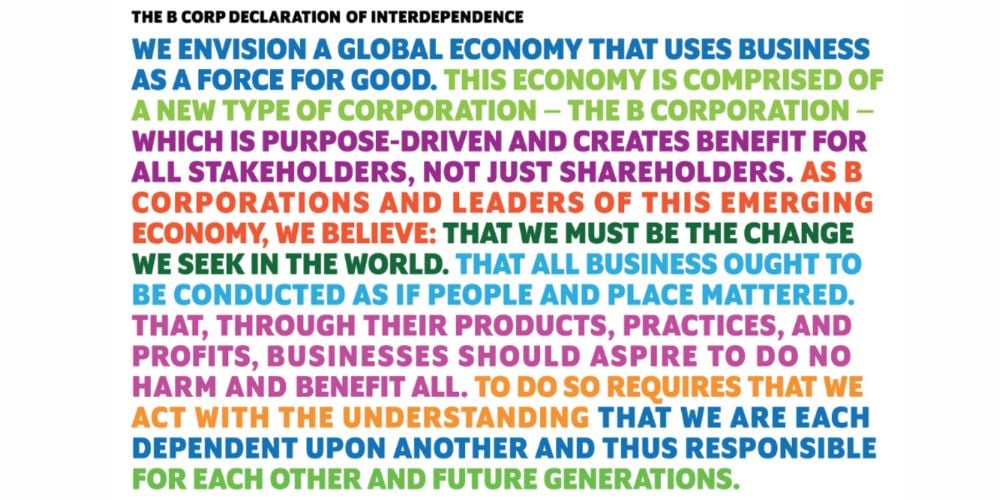 What's Next for Exym as a B Corp?
While we are celebrating this achievement, our efforts for improving our global impact will not stop now. The B Corp application process has provided us with an audit of our excellent practices as well as ways we can improve, and we are already taking steps to create more positive change. Our team is thrilled about our B Corp status and dedicated to maintaining it for many years to come.
If you are interested in learning more about KCare's Core Values, and how these practices contribute to Exym's excellent service and offerings, visit their Culture page. To join the KCare or Exym team, visit our Career page. If you would like to read more details about our B Corp score, visit our profile page on the B Corp website.
More About Exym
Exym is a comprehensive EHR software solution designed specifically for behavioral health agencies. Trusted for 20+ years, our intuitive and customizable software empowers providers to improve client outcomes, manage revenue cycles, and increase agency efficiency. Exym allows you to spend more time on what matters most- the clients in your care.